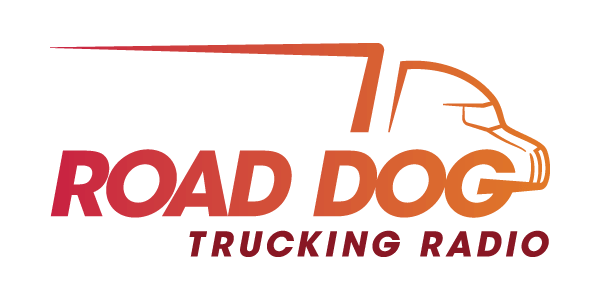 Channel 146
Get in gear with the 24 hour channel devoted to the trucking industry. With news, information and entertainment, the channel keeps you up to date on the industry that keeps us moving.
Featured Show - Road Dog Live
Road Dog Live, with KC Phillips, brings together the trucking community to discuss the issues that affect them most. But the show isn't all business! Just as the roadway takes twists and turns, Road Dog Live employs an approach where you never know what you might find over the next hill. One day KC hammers down and chats with drivers about the issues that affect them most; taking on topics that may negatively affect the industry. The next day they'll all be laughing together about more light-hearted content. With his southern charm and sense of humor, listeners certainly enjoy this scenic route with KC Phillips on Road Dog Live.
Schedule
Sun 4 pm, Mon-Thu 11 am
FreightWaves Radio
Each weekday, FreightWaves Radio keeps you updated with all the transportation and freight market news and data affecting you and your business with Host Grace Sharkey.
Schedule
Sat 12 am, 12:30 am, 4 pm, Mon 5 pm, 11 pm, Tue 5 pm, Wed 12 am, 12:30 am, 5 pm, 11 pm, Thu 5 pm, 11 pm
Coast to Coast AM on Road Dog
George Noory is no ordinary talk show host, not just because Coast to Coast AM is the dominant live all-night show in America today, but because George is a true radio fanatic, the ultimate "new media" personality. Call in to Coast to Coast AM on weekdays at 1-800-618-8255 and on the weekend at 1-800-825-5033.
Schedule
Sat-Fri 1am
Dave Nemo Show
Dave hosts a live call-in program that spotlights news and topics of interest for professional drivers. Featured segments include financial and business advice, equipment issues and health.
Schedule
Sat-Sun 5 am, Mon-Thu 7 am
Dave Nemo Weekends
Just because you're on the road or on the job doesn't mean you don't deserve a weekend. And that is exactly what Dave Nemo Weekends provides. Life-of-the-party songstress Lindsay Lawler and resident know-it-all Jimmy Mac, inspired by a different topic each morning, spin off into fantastical fact and fiction, tips for better living, jokes, song suggestions, favorite movies, sports, homespun recipes, humorous rants, any place the coffee and laughs take you....Squeeze into the booth, pour a cup of coffee, and join the conversation.
Schedule
Sat-Sun 7 am
Women in Trucking
The Women In Trucking show will focus on how the trucking industry can address gender diversity issues through positive changes that ultimately benefit women (and men) employed in the industry. From driver to technician, safety director to engineer, CEO to dispatcher, the push for more women in all roles is the goal. Meet some of the folks who help create these changes as the association's Founder, Ellen Voie, invites guests to share their stories of challenges and opportunities to make the trucking industry better for all of us.
Schedule
Sat 11 am, 11 pm, Sun 10 pm
Transport Topics Radio
The Team from Transport Topics delivers trucking news to you every Saturday. Hosted by Dan Ronan.
Schedule
Sat 1 pm, 9 pm, Sun 12 pm, 8 pm
Land Line Now
America's first daily one-hour news program produced by Owner-Operator Independent Driver's Association exclusively for the professional driver. Host Mark Reddig joins you every day from the Land Line Now studios at the OOIDA with important industry news and information.
Schedule
Fri 7 pm, Sat 3 pm, Sun 11 am, 7 pm, Mon12 am, 7 pm, Tue-Thu, 7 pm
Road Dog News
Each weekday, Mark Willis tackles tough issues facing truckers today keeping drivers on top of the news, and giving them a voice on important topics.
Schedule
Sat 6 pm, Mon 2 pm, 8 pm, Tue 2 pm, Wed-Thu 2 pm, 8 pm
The Tim Ridley Show
Let Tim get you through sunrise with a combination of fun and information. It's everything you need to know and a bunch of stuff that you didn't know you needed! Since the 1980's when he received his Chauffer's License and started driving a truck professionally, he has worked as a company driver, an owner-operator, a small fleet owner, a recruiter and a terminal manager. Chosen by Dave Nemo to be a part of his broadcast family, his knowledge of every facet of trucking has served him well. Tune in to the Tim Ridley Show each weekday and hear a new perspective on trucking.
Schedule
Sun 2 pm, Mon-Thu 5 am